Welcome to this week's edition of the More than Mommies Mixer!  We are so glad that you are here and that you have decided to link up with us this week!  We have recently changed our MTMMixer a bit.  

We now host a mixer every OTHER week and have replaced the other Friday posts with our Sponsor Spotlights!  If you would like to be featured in the Sponsor Spotlight posts then make sure to check out our Ad Shop and get in on the action!

Now . . . what you are all here for: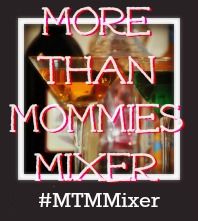 The Ins and Outs of The Mixer:
Our Mixer is designed to help you check out and share 
Blogs
, 
Facebook pages
, 
Twitter Handles
 and 
Pinterest Boards
!  This week we are adding something new – INSTAGRAM (Christine has one too)!  
You can jump on all the Linkys or only the ones that you feel like doing this week.
  We will be here every OTHER week: so maybe you want to do GFC on your blog this week and Facebook next week, then hit up the Twitter Boards and Pinterest Boards the week after that.  It's totally up to you!
(Don't make us post bouncers at the door.)
Follow the person directly BEFORE you on the hop!  
Finally, we ask that you post one (or both!) of the following buttons in either a post or on your sidebar to let other people know where you are partying today!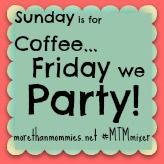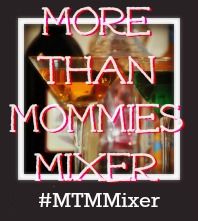 The 
fastest 
way to see success for your blog in a blog hop is to head on over to other blogs, 
comment
, 
follow 
and ask them to swing by and party at your place!
If this is your first time MIXING with us PLEASE leave us a comment so that we can make sure to stop on by and visit, follow and THANK YOU!  
Link up your Blog Here: Link up your Facebook Page Here: Link up your Twitter Handle Here: Link up your Pinterest Boards Here: Link up your Instagram Feeds Here: Visit our Highlight Sponsor of the Month: