Does anyone else feel like we've just come out of the longest Winter ever?
I feel like I have been
stuck inside my house like a hibernating bear
for the last five months! Except I'm not rolling out of my hole in the ground
twenty-five pounds lighter.
Just the opposite, my friends.
Lately, I've been feeling so
sluggish: Eating everything in sight
and
feeling depressed
whenever I pull on a pair of jeans.
A blogging friend of mine,
+Janine Huldie
  mentioned a
weight loss challenge
that is well underway at
Raising Reagan
—
Slim by Summer
.  I checked it out, but
I feel a little behind the eight ball
as the challenge is already fourteen weeks underway.
BUT
, I do
love the idea of gathering a support network
around oneself to
motivate
and
keep us accountable.
I know a few ladies in my neighborhood are also waking from their
Winter slumber
and wanting to shake off a few pounds before it comes time to beach ourselves at the
local pool
(hopefully looking less like whales than the last sentence implies). 
I am following some of my
motivated friends
via
MyFitnessPal
–an online diet and exercise journal. It is very user friendly and connects you to friends on their own fitness journey.
It's free to join.
You can
sign up on the computer
or
download the app
and log in with Facebook.
I'm starting my own challenge:
Grab this button to use in your update posts or to display in your sidebar.
I would be thrilled if you all would join me so that we can support each other! 
Each week
I will check in with you here
and let you know about my progress and then you will have the opportunity to link up a post about your progress.
If you don't have a blog
you can post your progress here in the comments. I am hoping that we can all
motivate
and
cheer each other
on as we get fit and reach our goals!
For this first week,
Please
let us know your fitness/weightloss goals for the next 2+ months
and
why you have decided to join us on the Feeling Fly by The Fourth of July: Fitness Challenge.
Come back and
link up your post
with us here (we will leave the linky open for a while!) so that we can follow along with you.
Use our comments section if you don't have your own blog!
My Goals for this Challenge:
Reduce my consumption of sugar and bread: Eat a balanced diet

Exercise at least four times a week for 30 minutes minimum (include both cardio and strength exercises)

Lose 20 – 25 lbs at a rate of 2 lbs per week

Drink more water

Do not skip meals and healthy snacks

Get 7-8 hours of sleep per night
We all know that a big part of being
 More than a Mommy 
 is taking the time to
care
for ourselves. Being aware of what we put into our body and making time for exercise is one of the ways that
we can be our best.
I can't wait to join you all! Good luck!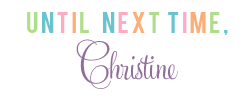 *This post and Challenge are not sponsored/compensated in any way by MyFitnessPal. I simply love the app for helping to keep me on track and I thought you would like it too!
Link your post about joining this challenge and naming your goals!